All of my life, or at least since I found out about it, I've been angling for RuFfNeCk to get me that infamous little blue box: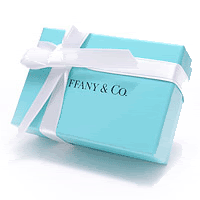 What? No, not that little blue box! This little blue box:
Sweet! I would be able to start Animal Crossing for the third time!
Not to mention I could take pictures and do funky stuff to them. I mean, I can already do those things on my computer but still! Pocket size! And since Nintendo did not see fit to take my advice and launch the DSi covered in pink glitter, I'll be satisfied with the blue one I guess.

So RuFfNeCk is off to run the midnight launch and I'm at home trying to figure out how long we can go without eating so I can buy one of these. Is eating really that important?