Both codes have been given away, thanks all!
So everyone that games and has children does this at some point, why should I be any different?
"Wait, what is this for?"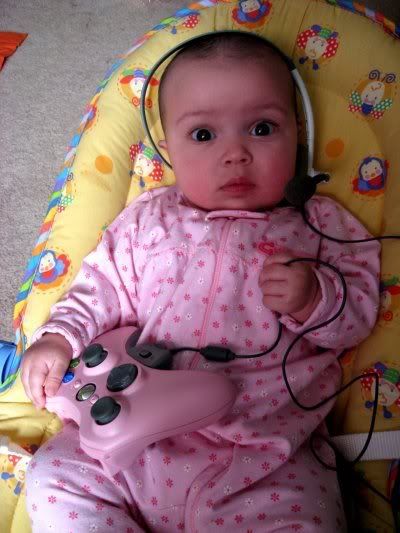 "You're taking pictures again? Seriously?"
"Games are yummy."
She'll be killing zombies and destroying Covenant before you know it!